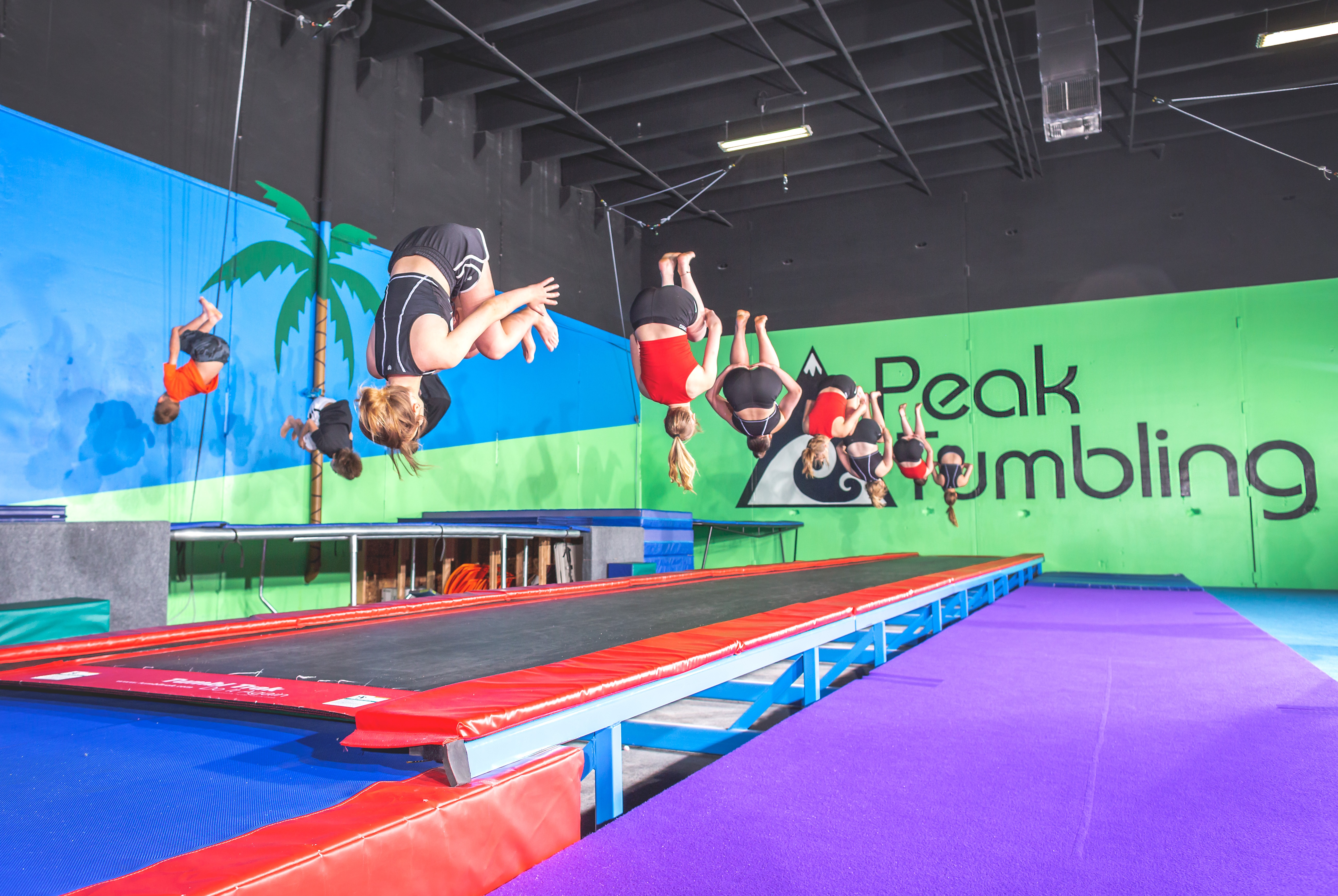 Reach your peak at Peak Tumbling in Draper, Utah!!
Over 12 years experience owning/operating tumbling gyms!!
USAG Safety Certified
Our Peak Lessons get you to your goals as fast as possible. Or reach your goals even faster by taking Private Lessons. Either way, you will get your skills quickly and they will look absolutely amazing!!

Get your back handspring super fast!!

Impress everyone with a standing tuck!!

Learn a twisting full because they are awesome!!
 
Have you ever seen someone do a back handspring that looks so easy, it almost seems effortless? We see that everyday in our gym!! How about that person that does a back tuck anywhere, anytime? We agree it's super impressive and we want to teach you how to do one too!!


What makes our Peak Lessons the best?
Small class sizes (2-4 kids per coach) enables your child to get the repetition needed to make progress every time they're in the gym!!

We understand proper technique for all tumbling skills!!

We train all our coaches to teach using the best technique!!

We have fun and love teaching!! What's better than learning from someone who is very knowledgeable and super enthusiastic about what they're teaching?

We increase the self esteem of every athlete and teach them positive life lessons that will stick with your child forever!!
Come in for a first lesson and join the others who have become amazing athletes at Peak Tumbling!


Start your back handspring today, because tomorrow is almost here!!!
Call us to find the time that works best for you!! 801-599-6705